Join our BIM Ready team!
Infrastructure Application Engineer
Man and Machine Romania is seeking a Civil Application Engineer who loves to understand and study how software works and enjoy teaching others.
The position combines pre-sales and post-sales consultancy skills, construction industry experience, technical and professional know-how and passion for educating customers on Autodesk solutions.
As an Application Engineer, the succesful candidate will be known and respected as an expert. The position will provide technical services to Civil Engineering companies, including training, consultancy, implementation, technical demos, technical support on Autodesk Infrastructure Solutions (Civil 3D, Infraworks, BIM 360).
Duties:
Provide professional training/consultancy/technical support services for engineers on Civil 3D, Infraworks, Urbano Canalis and Hydra applications.
Provide live software demos and presentations, assist customers in implementing technologies that sustain the most productive workflows
Requirements:
Demonstrable experience with Autodesk Civil 3D. Experience with Dynamo will be a plus.
Experience with Urbano Canalis and Hydra will be a plus
Understand fundamental design and drafting concepts in the Civil/Survey/Construction industry.
Excellent written, verbal communication and presentation skills.
Ability to communicate complex technical details coherently.
Must be comfortable speaking in front of large audience.
Education:
Bachelor's degree in civil engineering with minimum 5 years experience in the Construction industry.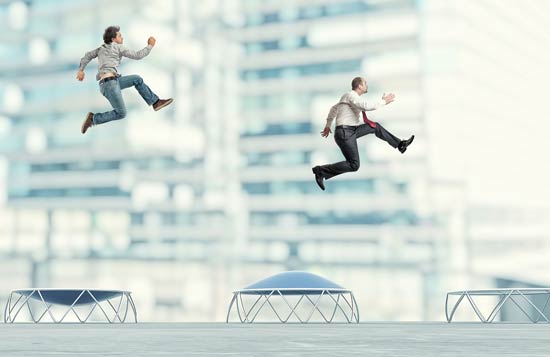 "This team has a lot of bounce"
Sales Representative
We are also looking for a motivated, customer-oriented, adaptable sales representative who will join our team and play an important role in expanding the customer base.

Responsibilities:
Constantly reaching and exceeding the sales objectives and the assigned performance indicators.
Management of the complete sales cycle for the sale of software products and services in the company's portfolio
Identify the needs and opportunities in which Autodesk products and Man and Machine services can improve the productivity of customers in the construction industry.
Minimum qualification
5+ years of proven experience in software sales, preferably in the Architecture, Engineering & Construction Industry
Join our team and send your resume outlining skills and experience at nextlevel@manandmachine.ro!